EV Charging: Powering Your Electric Vehicle
More and more Raleigh drivers are opting for plug-in hybrid electric vehicles (PHEVs) and fully electric vehicles (EVs) — they're the car of the future! However, before you can take your innovative vehicle out on the road, you'll need to charge the battery using a professionally installed complex 220- to 240-volt charging station.
If you need Ford Fusion Energi 240v charger installation in the greater Triangle area, contact Wiretech Company. With Wiretech, you have the EV charging hardware experts you truly need to safely and efficiently do the electrical work required.
Electric Charger Installation for Any EV or PHEV
Whether you're driving a Tesla, Chevy Bolt, Nissan Leaf, BMW i3, Ford Fusion Energi, Ford Mustang Mach-E, or any other cutting-edge EV or PHEV, you need dependable charging capabilities at your home. However, charging your vehicle is more than plugging the cord into the nearest outlet.
EVs and PHEVs need to connect to high-voltage circuits, and your home's wiring must handle this extra current. You may also need a home charging station designed to provide a safe and quick charge for your EV. This will depend on if you want a Level 1 charging station, which uses the common household outlet, or a Level 2 charging station, which requires 240 volts.
This charging equipment is specialized, so professional electricians must install it to ensure proper and safe work. When you choose Wiretech to handle your EV charging equipment installation, you get our experience, expert knowledge, and deep passion for long-lasting quality.
---
What Is the Best Home EV Charger?
Because EVs and PHEVs are popular vehicle options, charging station manufacturers have created thousands of design options. Keep these considerations in mind when finding your charger for your BMW i3, Chevy Bolt, or other EV:
Charging speed: Level 1 chargers are standard 120-volt units that take several hours — even days — to provide a full charge. Level 2 chargers deliver power much faster, so they require 240 volts. Install a Level 1 charger if you drive short distances or charge overnight and opt for a Level 2 charger if you drive long distances, operate at high speeds, or need quick charging.
Portability: Some charging stations are portable, so you can take them with you to top off your charge during travel. However, hardwired units lack this capability.
Available electrical capacity: Because Level 2 charging stations require a higher voltage, your electrical system needs to support it, which may require professional electrical services.
Location: It is best to install your charging station close to your electric panel. If this is not possible, you may need to have a breaker panel installed or use more conduit to make the connection.
Amperage: Look into how many amps your EV and home's electrical capacity can accept as this will determine what charger you can install. The National Electrical Code mandates that your electrical circuit be rated for at least 25% higher amperage than the charger output.
Compatibility with your vehicle: Most charging stations are compatible with any EV through the universal J1772 connector. Tesla EVs will need an adapter to work with these units. However, Tesla wall chargers are compatible with Tesla EVs only.
---
Discover our training & experience
Just like any new electrical equipment and hardware, it's crucial to have the proper training and knowledge for reliable installations. At Wiretech Company, you can trust us to get the job done right.
Trained for Tesla
The professional electricians at Wiretech have taken detailed training courses focused specifically on Tesla's advanced electric vehicle charging equipment.
Experienced with 240v
Much like your stove, clothes dryer, and other large electrical appliances, EV chargers must be connected to 220-240-volt circuits. It's not a DIY job!
Hardware expertise
The Wiretech team is always learning about the latest electric vehicle charging hardware, so we can help you choose the perfect system for your EV or PHEV.
---
Why Should You Choose Wiretech for EV Charging?
No matter what type of PHEV or EV you have in your Raleigh-area garage, the expert electricians at Wiretech are here to make sure it charges quickly and reliably. With us, you get unmatched benefits you just won't find with any other Triangle region electricians. These include:
Proven EV charging expertise
Hundreds of EV charger installations completed
Valuable financing options available
Fair, affordable, and transparent pricing
Local Raleigh natives who truly care
Warm, respectful customer service
BBB accredited with an A+ rating
Professionals who are equipped to handle any electrical project
Wiretech Will Complete Your Home EV Charger Installation in Raleigh
If you are looking for Tesla wall charger installation services in the Durham region, choose Wiretech Company. To schedule your charging station installation, fill out our contact form today.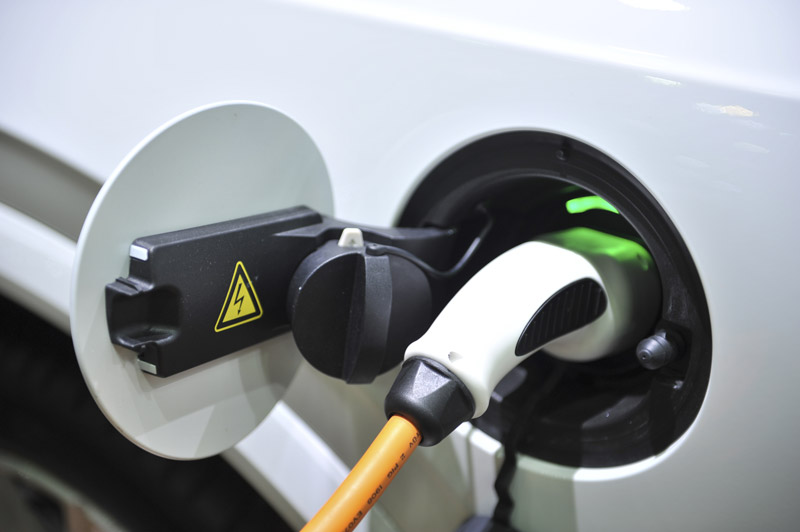 Check out our 30 second radio spot!