Your home lighting increases the ease with which you perform tasks, makes you feel safe and comfortable, and helps you create your desired ambiance in every room. Lighting adds beauty and drama. It can make a small room look open and airy and make a large room feel cozy and inviting. Also check out our Energy Efficiency page... many lighting upgrades can also be substantial energy savers!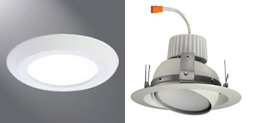 Recessed Lighting
Recessed lighting creates beautiful accent lighting in kitchens, family rooms and more.  Recessed lighting and directional can lights include incandescent, halogen, LED and fluorescent lighting. Call Wiretech for recessed lighting installation in your home!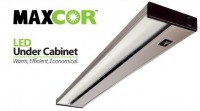 LED Under Cabinet Lighting
Under cabinet lighting looks great and adds function to your kitchen. It's beautiful and long lasting, economical and environmentally friendly… everything you could ask for in an under cabinet light. Call Wiretech for under cabinet lighting installation in your home!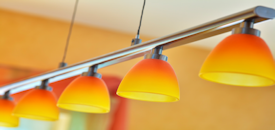 Track Lighting
Track lights are a great way to spruce up any area of your home. Track lighting is used to illuminate pictures, art, sculptures, grandma's antique vase or just general illumination. Many varieties are available from standard straight line tracks to flexible pendant hung tracks. Call Wiretech for track lighting installation in your home!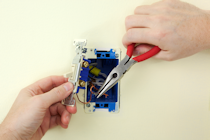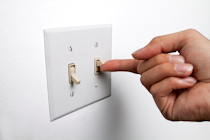 Light Switch Repair / Replacement
The light switch. We take it for granted... you turn the light switch on and the light comes on; you turn it off and the light goes off. What happens when the light doesn't come on or go off? What if the light flickers? What if you hear a buzzing at the light switch or smell something burning? Light switches, like everything else, get worn out after years of up and down.
When your light switch goes bad or starts showing signs that it may be getting worn out, call Wiretech Company. We are trained to troubleshoot and diagnose light switch problems. With one call you can be assured that when you flick the switch at start off your day, you will be able to turn on those lights and start it the right way!