Tesla Home Charger
Installation
Before you can take your innovative vehicle out on the road, you'll need to charge the battery using a professionally installed complex 220- to 240-volt charging station.To charge at home, you'll need a 240-volt outlet or a Tesla wall connector installed near your parking space.
The Tesla wall connector electricians at Wiretech Company can install electric vehicle (EV) charging stations for any EV or plug-in hybrid vehicle (PHEV). We are a Tesla Referred Contractor operating in Raleigh, NC, trained specifically to install Tesla wall charger equipment and adhere to strict quality, permitting, and inspection requirements. No matter which EV model you own, we are your go-to installation company for all your charging station needs.
To have an EV or PHEV charging station installed in your home request an appointment with the form above to speak with a technician, or use our convenient self-scheduler to find an appointment that works around your schedule!
Why Do You Need EV Home Charging Installation?
With EVs and PHEVs becoming ever more popular in the U.S., more homeowners are installing hardwired electric vehicle charging stations in their own garages. Most electric vehicle drivers like the convenience of a hardwired charger because it lets them charge their EVs at home overnight and even top off their charge throughout the day.
Because these EV charging stations use 220- to 240-volt circuits — similar to an electric dryer — you should absolutely use a professional electrician for your Tesla wall charger installation or EV charging station installation in Raleigh, NC.
Experienced Wiretech electricians can help you choose the best charging station for your vehicle. We'll install a new high amp breaker in your circuit panel, run a new, dedicated electrical line to your charging location, and either install the proper high voltage plug or hard wire the connection to your EV charging station. Wiretech completes the entire electric car charger installation process.
Wiretech Company's Installation Process
Wiretech Company takes great pride in ensuring your EV home charging station is installed seamlessly.  Our process involves the following steps:



Site visit-

On our site visit, we access where the electrical service panel is located, as well as its condition.  We also determine the load calculation during our visit.  Calculating the electrical load capacity helps our team determine if an electrical upgrade is necessary.  On this visit, we determine the requisite information for your permit.




Estimate

- Based on the location of the electrical service panel and the load calculation, we provide a price estimate.




Electric Vehicle Charger Installation-

Upon the acceptance of our proposal, we schedule your home installation.  Our experienced technicians work to ensure an efficient installation.




Follow-up Inspection-

After our EV charging station installation is complete, we will schedule a follow-up inspection to ensure that your charging station is functioning correctly.   
Raleigh's Trusted Tesla Charging Station Electricians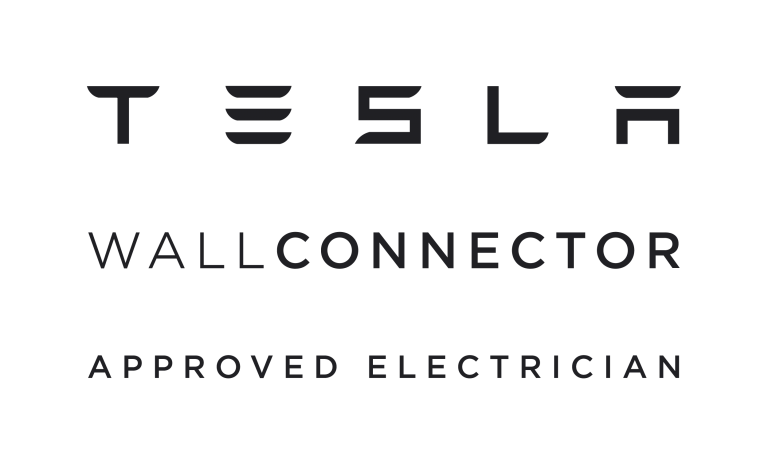 What Do You Need to Install a Tesla Charging Station at Home?
To ensure a safe and secure Tesla charger installation, it is best to contact a Referred Tesla Contractor such as Wiretech Company. We have the experience and skills necessary to do the job.
When you order your Tesla wall connector kit, it will come with the wall connector unit, a top entry bracket, a low profile bracket, power and signal conduit plugs, a conduit sealing gasket, and various screws and screw covers.
Installing a Tesla charging station requires a few tools. We will use:
The Tesla wall connector charging station.

A 60-amp breaker.

Electrical wire with two lines and one ground.

A clamp connector to hold the wires.
Many drivers who decide to use a high-voltage plug choose the National Electrical Manufacturers Association (NEMA) 1450, also called a recreational vehicle (RV) plug. It is a cost-effective and flexible choice that is compatible with many EV models and manufacturers, including Tesla. The high-voltage plug goes directly into a 240-volt outlet. You may already have this electrical outlet in your garage, which will help you save on installation costs.
Hardwired charging stations are a permanent unit, connected directly to the electrical panel, so there is no plug involved. These stations have around 3 feet of flexible conduit and 6 inches of service wires for installation. We can install hardwired chargers indoors or outdoors, depending on the model, which is beneficial if you want the option to charge your EV in the driveway.
What Is the Best Home EV Charger?
Because EVs and PHEVs are popular vehicle options, charging station manufacturers have created thousands of design options. Keep these considerations in mind when finding your charger for your BMW i3, Chevy Bolt, or other EV:
Charging speed: Level 1 chargers are standard 120-volt units that take several hours — even days — to provide a full charge. Level 2 chargers deliver power much faster, so they require 240 volts. Install a Level 1 charger if you drive short distances or charge overnight and opt for a Level 2 charger if you drive long distances, operate at high speeds, or need quick charging.

Portability: Some charging stations are portable, so you can take them with you to top off your charge during travel. However, hardwired units lack this capability.

Available electrical capacity: Because Level 2 charging stations require a higher voltage, your electrical system needs to support it, which may require professional electrical services.

Location: It is best to install your charging station close to your electric panel. If this is not possible, you may need to have a breaker panel installed or use more conduit to make the connection.

Amperage: Look into how many amps your EV and home's electrical capacity can accept as this will determine what charger you can install. The National Electrical Code mandates that your electrical circuit be rated for at least 25% higher amperage than the charger output.

Compatibility with your vehicle: Most charging stations are compatible with any EV through the universal J1772 connector. Tesla EVs will need an adapter to work with these units. However, Tesla wall chargers are compatible with Tesla EVs only.
---
Discover our training & experience
Just like any new electrical equipment and hardware, it's crucial to have the proper training and knowledge for reliable installations. At Wiretech Company, you can trust us to get the job done right.
How Much Space Do You Need for a Tesla Home Charging Station?
Your Tesla electric car charging station needs minimal space for installation and operation. The Gen 3 wall connector unit is 13.6 inches high, 6.1 inches wide, and 4.3 inches deep, so it can be secured even with small wall space. Its charging cable is 18 feet long.
The Gen 2 wall connector is slightly larger at 15 inches high, 6.3 inches wide, and 5.5 inches deep. This wall connector is available with either an 8.5- or 24-foot charging cable, so you can select the best size for your setup.
It is best to put the charging station as close to them as possible for cost savings on the conduit. The close location will also prevent line loss, which refers to the electricity lost in the wiring as heat. Line loss increases the farther away the charging station is from the breaker box. You should also check your breaker box to make sure it has enough room for the wire inside.
How Many Volt-Amps Is a Tesla Charger?
The wall connector charging station by Tesla is a Level 2 unit, requiring 240 volts to charge. Before installing your Tesla wall charger, you should look into your electrical circuit breaker amps and the maximum miles of range per hour of charge it will provide. For most Tesla models, a 60-amp circuit breaker provides the fastest charge rate.
The second-generation wall connector delivers up to 80 amps to the vehicle, and the third generation delivers 48. Though the amperage in the new unit is less, 48 amps is the new industry standard, so it will meet your needs.
Can I Upgrade My Tesla Charging Station?
Upgrading your Tesla charging station in Raleigh, NC is simple with the help of Tesla home charging station electricians such as the team at Wiretech Company. Our team is here to help with your Tesla wall connector installation, whether you want to upgrade from the standard mobile connector to the wall connector or from the Gen 2 charging station to the Gen 3.
Contact the Tesla Home Charging Station & EV Charger Installation Experts in Raleigh, NC
If you want a home charging station for your Tesla or other EV model in Chapel Hill or the greater Triangle area, contact Wiretech Company. Our services for EV charger installation in Durham, NCM include many popular EVs and PHEVs:
Tesla

Tesla EVSE

Ford Mustang Mach-E

Chevy Bolt

Nissan Leaf

BMW i3

Audi E-Tron

Ford Fusion Energi
If you're looking for a trustworthy electric vehicle charging station installer near you, contact Wiretech. Wiretech Company is the top Tesla EV charging station installer in Raleigh. If you have questions about Wiretech's electric car charger installation services or want to set up your installation appointment, please contact Wiretech directly.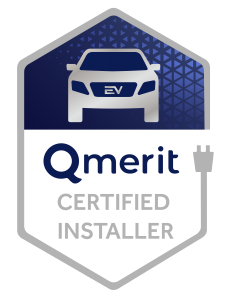 Listen to our 16 second radio spot on EV Chargers!
EV Charger Installation for… Tesla | Chevy Volt | Nissan Leaf | BMW i3
With electric car and plug-in-hybrid cars becoming ever more popular in the U.S., more homeowners are installing electric vehicle charging stations in their own garages. Because these EV charging stations use 220-240 volt circuits, similar to an electric dryer, you should absolutely use a professional electrician for your electric car charger installation / EV charging station installation.
Experienced Wiretech electricians can help you choose the best charging station for your vehicle. We'll install a new high amp breaker in your circuit panel, run a new, dedicated electrical line to your charging location and either install the proper high voltage plug or hard wire connect your EV charging station.