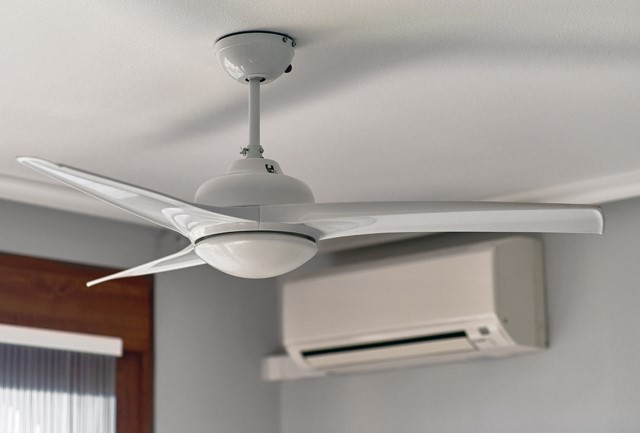 When you need ceiling fan installation services, Wiretech Company is here to help. Our trained technicians can install or replace several types of ceiling fans in your home. We do all the wiring work so you don't have to.
Installation Services From Wiretech Company
Our team provides high-quality installation services for the ceiling fan of your choice, and we offer cost-effective solutions for any budget. We will add or replace wiring for you and mount the ceiling fan safely. Our team can work with many types of ceiling fans, such as:
Standard five-blade fans
Hanging propellor fans
Low-profile fans
Dual-motor fans
Directional fans
We also handle the electric wiring for built-in fan lights. We can connect your fan to a switch to make it easier to turn on and off.
Where Can You Install a Ceiling Fan?
You can put a ceiling fan in any room where you want better air distribution or cooling. They are suitable for almost any space with a high enough ceiling, including:
Bedrooms
Living rooms
Entertainment spaces
Kitchens
Home offices
Game rooms
Exercise rooms
Sunrooms
Trust our team to help you choose the right ceiling fan and get the proper wiring to ensure it works correctly. We'll also install your ceiling fan far enough away from the walls to ensure proper air circulation.
Ceiling Fan Repair
If your ceiling fan stops working, has an odd smell or you can't get the switch to turn it on, Wiretech Company is here to help get it back up and running.
Our electricians have the tools, equipment and experience to diagnose the problem with your ceiling fan and fix it quickly and effectively.
Why Install a Ceiling Fan in Your Residence?
Ceiling fans have many benefits outside of air circulation and cooling. Additional advantages of installing ceiling fans include:
Energy efficiency: Many ceiling fans are designed to use minimal electricity, helping save energy. They can also help keep a room at the desired temperature by distributing the air evenly, meaning you can use your heating or cooling systems less.
Appearance and style: You can choose a ceiling fan that matches any aesthetic or color scheme. Opt for a plain fan or one with unique engravings. As far as materials go, you have options like wood and metal — the choice is yours!
Quiet movement: Most modern fans are quiet. You can run them during the day while you're working from home or at night while the family is asleep without excessive noise.
When you're ready to have a ceiling fan in your home or upgrade an existing one, trust Wiretech Company to help with installation.
Choose Our Team for Ceiling Fan Installation
Wiretech Company offers ceiling fan repair and installation services for homes in and around the Raleigh, North Carolina, area. We provide flat-rate pricing without hidden fees to help ensure you know what you're paying for. Contact us online to learn more about our ceiling fan services today!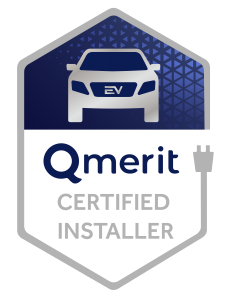 Listen to our 16 second radio spot on EV Chargers!
EV Charger Installation for… Tesla | Chevy Volt | Nissan Leaf | BMW i3
With electric car and plug-in-hybrid cars becoming ever more popular in the U.S., more homeowners are installing electric vehicle charging stations in their own garages. Because these EV charging stations use 220-240 volt circuits, similar to an electric dryer, you should absolutely use a professional electrician for your electric car charger installation / EV charging station installation.
Experienced Wiretech electricians can help you choose the best charging station for your vehicle. We'll install a new high amp breaker in your circuit panel, run a new, dedicated electrical line to your charging location and either install the proper high voltage plug or hard wire connect your EV charging station.