If you're adding new appliances or changing out old appliances in your home, trust the local appliance wiring experts at Wiretech. Wiretech Company is your go-to company for wiring installation that meets all electrical codes and gets your new appliances up and running safely and quickly.
We can take on projects for new wiring for common appliances like dishwashers, garbage disposals, ovens and electric dryers. We have also worked on uncommon wiring installation for things such as car lifts for the do-it-yourself auto mechanic or electric vehicle charging stations. Wiretech Company's flat-rate pricing, 100% satisfaction assurance and a five-year warranty are what you need.
Call Wiretech Company today to discuss your appliance wiring project if you're in the Raleigh, Chapel Hill or Durham, North Carolina, area.
Raleigh Dishwasher Wiring Services
Proper dishwasher electrical wiring is essential to keeping your home safe from an electrical malfunction. If the connections are loose, it can cause the wiring harnesses to burn. Though you can do the work yourself, it's best to call the team at Wiretech Company for professional installation.
How to Install Wiring for a Dishwasher
There are several steps to installing wiring for a dishwasher:
Make sure the dishwasher has its own 20 amp circuit.
Disconnect the power at the breaker panel. You can check the dishwasher power by using a non-contact voltage tester on the non-metallic cable.
Connect the power cable to the junction box.
Join the black hot wires from the branch circuit cable and dishwasher and cap with a wire connector. Repeat with the white wires.
Join the grounding wire to the green appliance wire or grounding screw.
Hardwiring a dishwasher instead of using a plug in offers many advantages:
You won't need to find room for the receptacle under the sink.
If your kitchen already has a circuit for the dishwasher, you can trust that it will support its power needs.
The units are built to fit under the counter, leaving more floor space in the kitchen.
Raleigh Garbage Disposal Wiring Services
Garbage disposals are a necessity in any kitchen, and installing one is easy with Wiretech Company. Our garbage disposal wiring for Chapel Hill, Durham and Raleigh homes provides the necessary connections for your new appliance in as little time as possible.
How to Replace Garbage Disposal Wiring
Here are the steps for replacing garbage disposal wiring:
Shut off the breaker for the garbage disposal.
Remove the cover plate on the disposal.
Connect the black and white wires to their matches in the power supply. Ground the supply wire.
Replace the cover plate.
Raleigh Oven Wiring Services
Oven electrical wiring installation requires careful consideration and planning. Ovens use a lot of power, and your system needs to be able to support it. If your new oven is more powerful than your old appliance, you may need to install a new circuit first. An appliance wiring electrician must complete this circuit installation. Though the wiring can be a DIY job, you will need to have your electrician inspect your work and give you a Minor Electrical Works Certificate. If you do not get this certificate, you will void your property insurance.
For these reasons, it is best to hire an experienced electrician from Wiretech Company to do the job.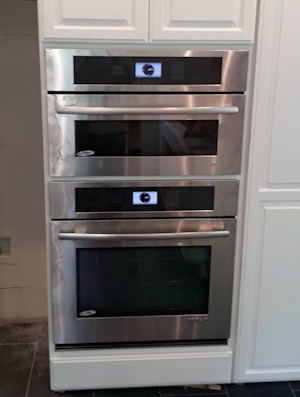 How to Replace Wiring for an Oven
There are several steps involved in replacing oven wiring:
Find the terminal outlet box and unscrew the plate.
Connect the neutral blue wire to the left, live brown wire to the right, and green earth wire in the center.
Tighten the screws to secure the wires and reattach the plate.
Attach the cable to the oven.
Turn on the double pole isolator switch.
After ensuring the oven is not live, remove the screws inside the connections.
Push the wires into place and put the screws back.
Screw in the insulation bit below the wiring.
Raleigh Car Lift Wiring Installation Services
Car lifts for a mechanic shop are necessary and require a lot of wiring work for proper installation. The car lift wiring installation service at Wiretech Company will take care of your wiring needs, so you can use your car lift with confidence.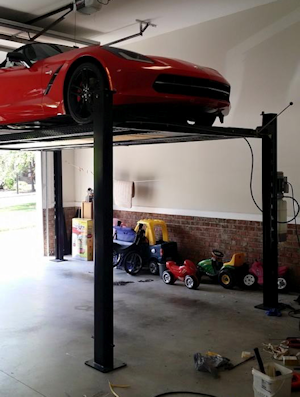 Car Lift Wiring Requirements
Wiring for a car lift must meet strict requirements, as any malfunction can cause harm to property and personnel. It is best to take advantage of the vehicle lift wiring installation from Wiretech Company to get professional work.
Appliance Wiring Installation Services in Raleigh, Durham and Chapel Hill
Wiretech Company is who to call for any appliance you are installing. Our electricians are trained professionals who will complete your wiring project to your satisfaction and within your budget.
Contact our team today by filling out our contact form or calling 919-847-1617.