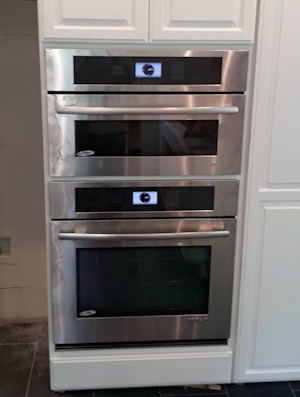 Appliance Wiring
If you're adding new appliances or changing out old appliances in your home, Wiretech Company is your "go to" company for wiring installation that meets all electrical codes and gets your new appliances up and running safely and quickly.
From new wiring for common appliances like dishwashers, garbage disposals, ovens and electric dryers to uncommon wiring installation for things such as car lifts, for the do it yourself auto mechanic, or electric vehicle charging stations, Wiretech's flat rate pricing, 100% satisfaction guarantee and 5 year warranty are what you need.
If you're in the Raleigh, North Carolina area, call Wiretech Company today to discuss your appliance wiring project.