Aluminum wiring repair & replacement
When was aluminum wiring used in homes?
If your home was built in the 1960s or early 1970s, you could have aluminum wiring instead of standard copper. This old aluminum wiring can oxidize, fail, or even cause serious problems. An aluminum wiring repair or full replacement from Wiretech is the solution you can count on!
Fast, affordable aluminum wiring repair
Here in the Raleigh, NC area, it was popular to build homes with aluminum wiring from the mid 1960s through the mid 1970s. Although aluminum was far less expensive at the time and conducts electricity almost as well as copper, it's highly recommended that you replace this old wiring if you have it in your home. With Wiretech, you have a trusted, experienced aluminum wiring replacement partner. We'll inspect your home for aluminum wiring and outdated fixtures, then replace it all quickly, accurately, and affordably.
---
Why is aluminum wiring dangerous?
There are a few main problems that can come from having old aluminum wiring and terminations in your home.
Connection points
As old aluminum wiring expands, contracts, and corrodes over time, it can lead to loose connections and heat buildup at connection points and in fixtures.
Costly issues
Homes that still have aluminum wiring are as much as 55 times more likely to have electrical issues that could lead to an expensive, devastating house fire.
Building codes
These days, the electrical standards for home wiring set by the NFPA, the NEC, and national building codes often require aluminum wiring to be replaced.
---
Why choose Wiretech for your aluminum wiring upgrade?
The expert crew at Wiretech has decades of experience in identifying, replacing, and remediating old aluminum wiring in homes. We bring you a combination of benefits you just won't find from any other electricians in the Triangle. These include: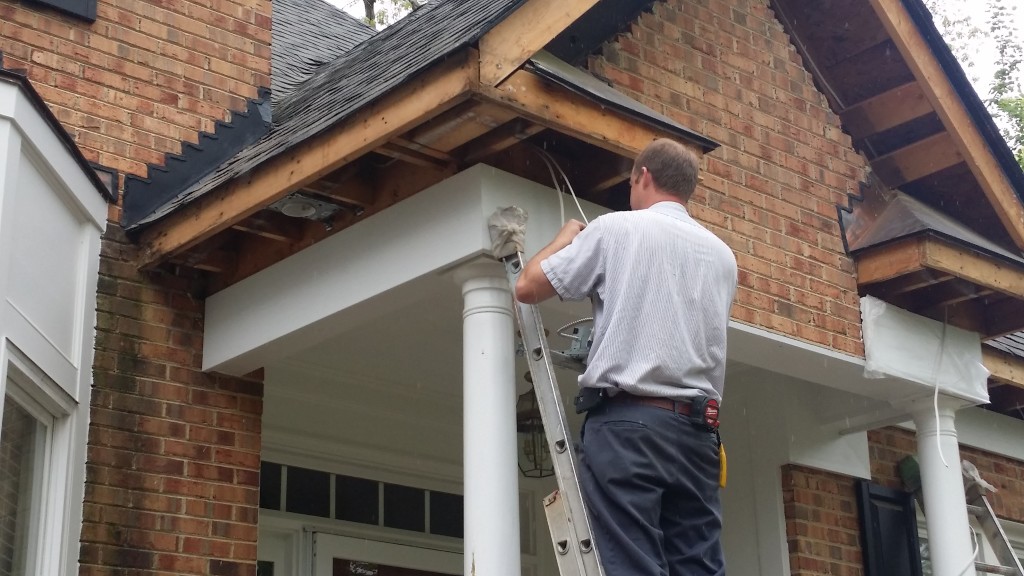 Proven electrical expertise
Friendly, respectful customer service
Fair, affordable, and transparent pricing
Excellent financing options available
Hundreds of aluminum wiring repairs completed
BBB accredited with an A+ rating
Equipped to handle any electrical project
Local Raleigh natives who really care
Check out our 30 second radio spot!