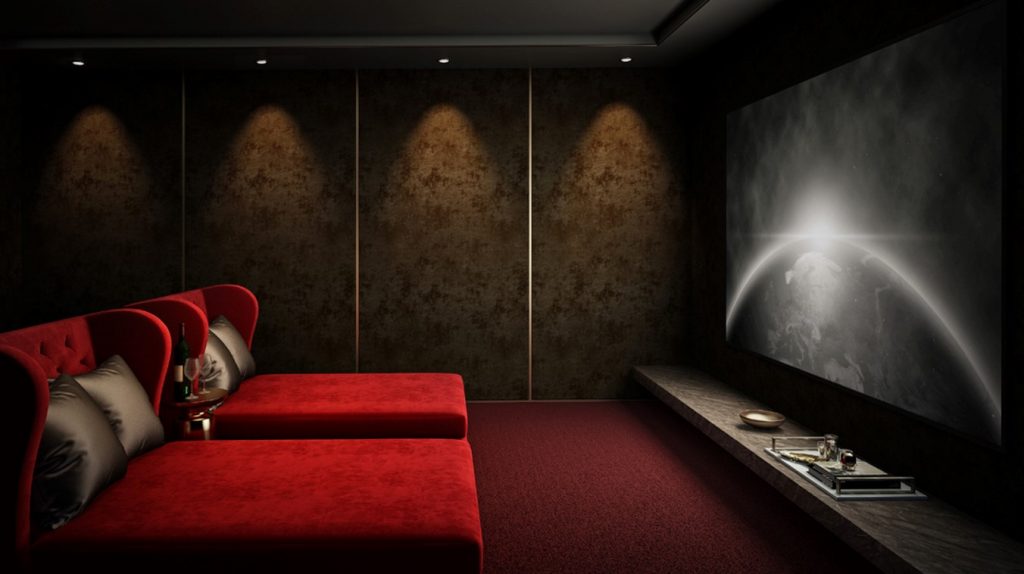 Home Theaters are a good investment: it provides a venue for your family to bond and enjoy watching (or binge-watching) movies; allowing you to enjoy cinematic experiences without the hassle of waiting in line for tickets and without having to leave the comfort of your home. Building a home theater also increases your property's value. However; when designing and creating your theater or AV room, you will need to do some Techorating. Huh? You're not familiar with the concepts of techorating? Then allow us, your Wiretech Company team, to give you the lowdown on what techorating is all about.
The term is credited to LG Electronics, but was actually coined by celebrity interior designer Doug Wilson in the 2008 TV show Trading Spaces to describe the balance and integration of home technology and home décor; striving to seamlessly and "invisibly" integrate AV devices into a space's décor and layout. This means hiding your wires so people don't trip over them, and optimizing appliance placement for the best viewing and listening. Here are some techorating tips to help you do just that:
Size matters – Choose the optimum-size TV for your room by determining your viewing distance from the TV and divide that number in half to get your ideal TV size (measured diagonally).
Mount it – Wall-mounting your TV so that you are at eye-level with the center of the screen will give you and your audience the best viewing angle; roughly 42- to 52 inches from your theater floor.
Hide or lose the wires – It's best to have wall-mounted audio-video terminals, outlets, and surge receptacles. Speakers can be hidden flush into walls and ceilings. Wires can be hidden into the walls or floors. You can also use Wireless AV-to-HDTV adapters.
Techorating allows you to create a stylish and professional looking home theater that hides the cumbersome wires, extension cords, and video/audio terminals to create an immersive movie experience.
Wiretech Company can help you with your techorating by wall-mounting your TV and implementing TV and Home Theater Wiring Services. Call us at 919-372-4438, send us an email us at talk2us@wiretechcompany.com, or contact us online for more information about our complete list of residential electrical services.