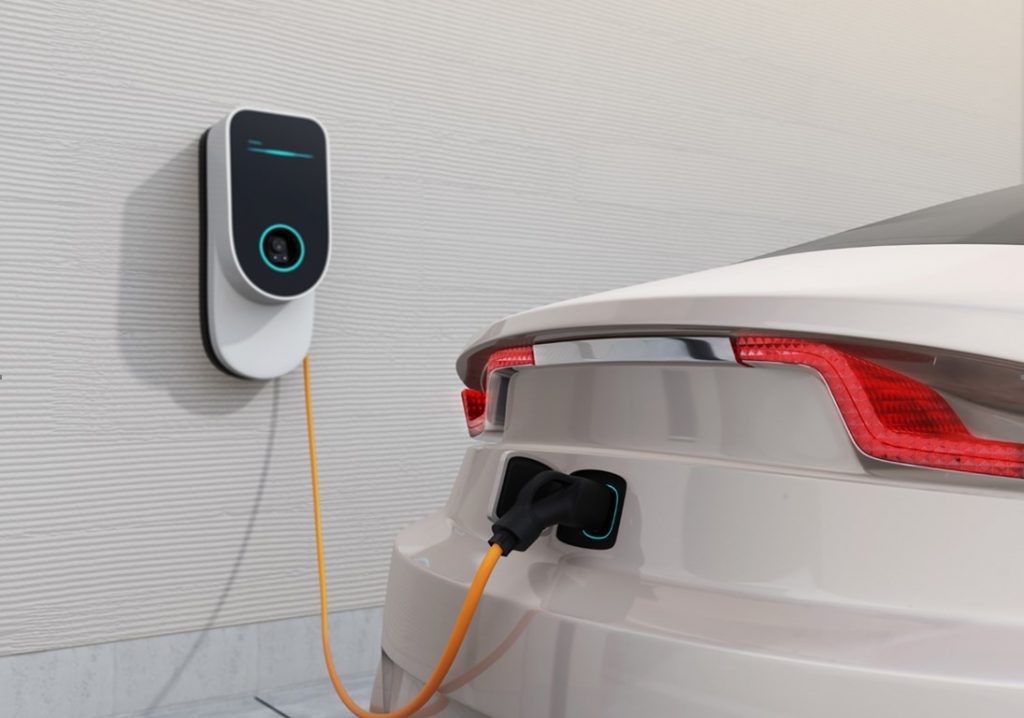 Electric Vehicles (EVs) offer many advantages that their gas-guzzling counterparts do not: they are environmentally-friendly, they are easier and cheaper to maintain, and they are very quiet when they run. And since electricity is cheaper than gas; they are also more cost-effective. Once you make the decision to purchase an EV, you will then need to get yourself an EV Charging Station or EVSE (Electric Vehicle Supply Equipment) for your garage so that you can conveniently top up your charge when you get home.
In a previous blog post, we told you about the three different types or "levels" of charging: Level 1 (120 volts), Level 2 (208-240 volts), and Level 3 (480 volts DC Charging). Both the Level 1 and Level 2 charging stations are common for home use; with the latter being the faster alternative as it charges about 5 to 7 times faster than your standard Level 1 vehicle charger. But if you think charging speed is the only factor to consider when choosing an EVSE, then you need to think again. To help you out; your Wiretech team is here to tell you about the other things you need to consider when picking out the perfect charging station for your electric vehicle:
Charging Speed based on EVSE Amperage and your car's Acceptance Rate (in kW) – As we've previously stated; a 208-240-volt Level 2 charger offers fast charging, but the speed at which your EV charges is actually determined by two things: the ampere rating of the EVSE and the EV's acceptance rate. Ampere ratings vary for different chargers, ranging from 16, 30, 32 or 40 amps. Most EVs have a maximum power acceptance of 7.2 kW or less. When charging; you can actually use a higher ampere rating for your vehicle; as it won't be damaged from being charged with more power than it can accept: this means that EVs with a power acceptance rate higher than 7.2 kW will be able to charge much faster when paired with a 40-ampere charging station.
Connector Type – This factor will usually be based on your car's make and model; although all of the EVs in the North American Market are compatible with what is called the universal SAE J1772 type connector: this connector is pretty much the standard for all charging stations. However, if you own a Tesla™ EV; the connector for it is a modified version of the SAE J1772; with a different shape and configuration that is found on both the Tesla™ EVSE and car. That being said, the Tesla™ EV also comes with an SAE J1772-to-Tesla-style adaptor which makes it possible for you to charge your Tesla™ EV at regular level charging stations.
Safety Certifications – In order to avoid any electrical and fire hazards; EVSEs are subjected to rigorous third-party testing for both safety features and compliance to safety standards. To ensure that your charging station is safe for use; look for the marks of nationally-recognized Testing Laboratories on the manufactured product's rating plate: you should find either the Intertek mark (ETL mark) or the Underwriter's Laboratory mark (UL mark). Make sure that the EVSE's rating plate contains all of the pertinent information about the product including power and voltage ratings, warnings, part numbers, the manufacturer of origin, and the UL or ETL Certification Markings. DO NOT use EVSE's without rating plates, and don't purchase charging stations that only bear the CE mark. However, the CE mark with the UL or ETL marks on a charger are acceptable. If you are unsure of the reliability and safety of the EVSE; then don't buy it: look for it in online stores and read the product reviews, or seek out stores that carry legitimate, safety-certified products.
Proper plug grounding – Charging Stations should have an earth ground to ensure proper operation and safety. Avoid plug-in EVSEs that use NEMA 10-30 and NEMA 10-50 style outlets at all cost: these do not provide an earth ground connection to your vehicle's body during the charging process; which is one of the primary safety features of charging stations. For plug-in chargers, look for EVSEs that use the NEMA 6-50P (welder plug) and the NEMA 14-50P (dryer plug). Just make sure you have the correct outlet for these plugs.
Location and Cable length – If you're planning to keep your EVSE in your garage, then this is less of a consideration. However; if you plan on using it outside; then make sure that your charging station can handle extremes of weather and temperature (most good-quality EVSEs can withstand temperature ranges from -30°C to 50°C). If you plan to set up your EVSE outside, then a simple locking mechanism should be a major consideration. Also, think about your charging cable length: longer cables allow you to charge your EV whether it's parked backwards or forwards. As a rule of thumb, we suggest using a length between 18-25 feet. If you need to, measure the distance from the vehicle to the EVSE so you don't waste money on excess cable.
When choosing a Charging Station for your Electric Vehicle, you need to consider your proposed location, frequency of use, budget, convenience, and vehicle compatibility. With the variety of EVSEs out in the market; you're sure to find one that will fit your needs.
Wiretech Company can help you with the installation of your EV Charging Station. We have also been specifically trained to install Tesla™ Charging Equipment according to strict safety, permitting, inspection and quality requirements. We also offer Residential Services, Electrical Safety Services, and Energy Efficiency Services. Give us a call at 919-205-9830, e-mail us at talk2us@wiretechcompany.com, or contact us online for all of your inquiries and for more information.